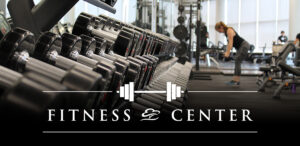 Fitness Center – Now Open!
Join us at our new fitness center featuring cardio equipment such as treadmills, elliptical machines, and indoor bikes, strength training machines for the whole body, and free weights.
Location: 1st floor on the east end of Building D
Low Season Hours: 7am – 3pm; closed on Sundays
Contact: ext. 7319 or [email protected]
Reservations are required and can be made on our Web App, at the front desk, or the fitness center. Reservations are made in 60 minute intervals.
A face mask is required and all participants are asked to practice social distancing.